Yup, this is a crazy story! I've been waiting to update the blog until we knew a little more and had some elements set in stone. So, here is what's been happening in Feleighpe's road to parenthood...
We have been accepted by the agency and were set to attend their orientation on April 30th. We started fundraising! Two weeks ago, we got a call from a friend of a friend who lives in another state. She knew a girl who wanted to give her baby to adoption and she had told this girl about us. A week and a half ago, the girl told our friend that she wants to give her baby to the girl in Texas! We have since talked in depth with our friend about this girl and as it stands we are all going forward. She wants to give her baby to us! She is due in early June!!! Yup, 6 weeks from now, we could have a baby!
The last 2 weeks have been full of emotion, scurrying, and busyness! Since this adoption is not through an agency, the process is quite a bit different, and quite a bit less expensive. I have written our birth mom a letter and she has received it. We have a home study started, we have a lawyer, we painted the baby's room, I'm gathering newborn supplies from friends and family (as a shower will have to wait until after baby comes), and we are still raising funds for the adoption.
Our total cost for the adoption is now $12,000 instead of $24,000!!! This is great news. We are currently at 40% of our goal! Meaning that we still need to raise $7,200! This is amazing and we are praising the Lord for what He is doing. Would you please consider giving to our adoption fund? Every little bit helps. If 100 people give $25 each, that's $2500 putting us much closer to being able to go forward!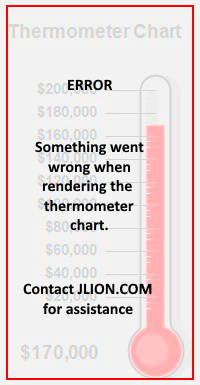 Thanks so much everyone for cheering us on, for praying for us and for giving to our family! It's amazing!
Here are a few more details for you folks that love details :) We don't know if it's a boy or a girl and we will be surprised at birth! Our birth mom is set to be induced so we will travel to where she is and be there at the hospital for the birth. I don't know yet if we will meet her. Yes, we are freaking out a little (this is an 8-week pregnancy for us!) We are also ecstatic and cautious about going forward. Adoption isn't over until it's over. Daily, I'm praying for our birth mom and the baby. But I simply cannot pray that she'll give her baby to us. Right now, this is her baby. I'm praying for God's will to be done for her, for the baby, and for us. Holy Spirit, intercede on our behalf. We need You. The birth mother seems confident in her decision and she made it months ago. But, you just never know. Please join us in praying for everyone involved, especially for the baby. We would love to know and raise this little one!
Thanks friends. With love and hope...